The forerunner of the Dharma Drum Journal of Buddhist Studies was the Journal of Chinese Buddhist Studies, first published in 1987 by the Chung-Hwa Institute of Buddhist Studies founded by Master Sheng Yen. The CHIBS published contemporary academic research by Chinese-speaking scholars, for nearly two decades, and it can be said that it has an acknowledged reputation within Buddhist studies academia.

In 2006, Master Sheng Yen founded the Dharma Drum Institute, and in 2007 the CHIBS was changed to the DDJBS Although the CHIBS was retained, it has changed into a English-language journal.

The DDJBS is biannual journal of Buddhist studies, which is published in June and December each year. It aims to publish outstanding academic papers and encourage Buddhist studies. Through the interaction between the author and the readers, it aims to cultivate further talent interested in Buddhist academic research. At the same time, through the exchange of publications of international Buddhist research institutions, the international academic status of domestic Buddhist studies is enhanced.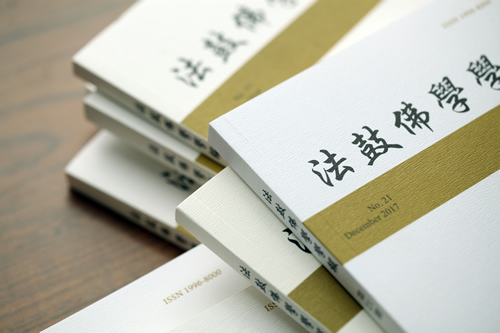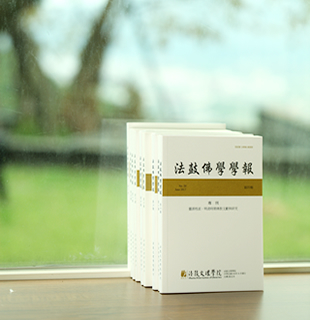 Since its inception, the DDJBS has always specialized in Buddhist studies. The contributors must have current or former academic status in a domestic or foreign college or research institution, or a doctoral degree. The papers included are reviewed by experts and scholars and reviewed anonymously. Although the articles included are mainly in Chinese, they are not limited to Chinese, and the journal also includes excellent English and Japanese academic papers.

Since its first publication in 2007, it has published 23 issues and has compiled nearly 100 academic papers on Buddhist studies. More occasionally, articles will be collected in thematic special issues. For example, the 16th issue features the 17th IABS Buddhist Academic Conference Proceedings, and the 20th Anniversary special issue is on "The Lingyuan School: Buddhist Literature and Research in the Ming and Qing Dynasties."